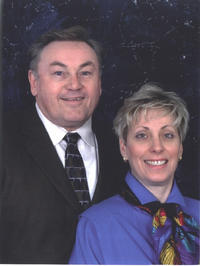 Associate Broker, REALTOR®, E-PRO
(804) 291-6657
(804) 448-2437 Fax
I am a Licensed Broker with 20 years of Real Estate experience. I am very familiar with Ruther Glen, Ladysmith, Bowling Green, Beaverdam, Fredericksburg and all of the surrounding areas. As a dedicated Real Estate professional I have excellent availability and can work with most any schedule. I am honest with and very patient for my clients. I believe it is very important for a home buyer or seller to be patient so they may make a sound real estate decision.
IF YOU DECIDE TO HIRE ME AS YOUR AGENT, YOU'LL NOTICE:

I am a trusted real estate advisors
I understand the impact a move has on one's life
My real estate practice is founded on working for people
Helping to find Mortgage and other professional services
I put my clients before my commissions
I devote myself to serving the needs of my clients before,during and after each transaction.
I take pride in my ability to educate my clients through each step of the process.
I value the relationships I build while representing a buyer or seller
I pride myself as being excellent and successful negotiator
CALL ME NOW so we can meet to discuss your real estate needs as soon as possible.
Our Highest Priorities are:
Care of the customer
Accountability for all of your finances and property
Loyalty to you as our client
Disclosure of all issues pertaining to the purchase or sale of your home. We are dedicated to Service with honesty, integrity and availability.
We are Full Service, Efficient and Dedicated Licensed Agentsthat will go "The extra Mile" to help you with a successful real estate transaction.
We will:
Apply CENTURY21® customized real estate services to enhance our ability to serve you.
Provide you with many resources to help you with your Home sale or purchase such as:
Mortgage Services
Home Warranty Protection
Home Inspection Services
Title/Escrow Services
Our personalized services include:
Consulting and advice while representing your best interest
Maintaining confidentiality
Monitoring all activities
Handling all the details
Provide a Comparative Market Analysis on each property
Discuss financing options such as FHA, VA, conventional including first time Buyer or VHDA programs.
Negotiate for you, the most favorable terms possible.
I am looking forward to hearing from you!